We Are The Top Plumbing Team In Stockton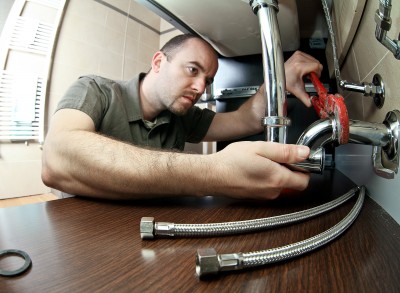 If you've ever heard of the Stockton Nine, well, we like to think of ourselves as a team that gets the job done just like they did. If you haven't, they were one of the first baseball teams to join the California Baseball league in 1888. The next year they won the pennant and perhaps inspired the story about Casey at the Bat. We are your local team of plumbers in Stockton. We may not be as famous as our baseball playing forefathers, but we hope our quick and professional service will be a hit with you.

We understand that, as part of your home maintenance team, we are responsible for making your plumbing as efficient as we can. Our skilled position players can handle everything from a simple clogged drain to moaning and groaning pipes. Our Stockton plumbing contractors are ready to go extra innings too. Our 24/7 service means there will be someone ready to assist you even at 3 o'clock in the morning. One phone call will have our certified technicians on their way to your home.
---
Our Plumbers Have An Outstanding Service Record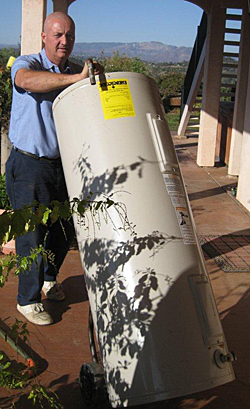 With decades of experience serving residential and commercial customers in the Stockton, we'd be surprised if one of your friends or family members didn't recommend us to you. We are dedicated to quality service before, during and after a visit. We take great pride in our ability to get to you quickly and solve your problem in the most efficient way possible. We have one goal - to guarantee your family receives the attention and care that it deserves. When you need a Stockton Plumber, go with the team that will treat you right. We guarantee you'll love our work. If you don't we'll fix it. That's a 100% satisfaction guarantee. And it doesn't matter what time of day or what type of service. We put ourselves and our reputation on the line 24 hours a day. We realize that a plumbing emergencies don't happen when we want them to, they happen at bedtime or just as you are heading out the door to work.

Just because we are on-call doesn't mean we don't like to schedule things. Our technicians are gamers. Because of that, we can offer a full range of plumbing services starting at simple phone consultations and routine drain cleaning and culminating in full system retrofits and installations. We have a complete understanding of the unique situation we have in Stockton. If you own a historic home we can help you identify solutions to your problems that fall within all of the guidelines of the National Historic Preservation Act. So, if you thinking about upgrading to a tank less water heater or wondering if solar water heating is a good choice, we can help you decide if it's within guidelines or not. Our Stockton plumbing representatives will get you an answer. We'll work with you to find the right plumbing solution, no matter what your needs. Our techs are familiar with all of the major brands including; Delta, Moen, Rinnai, Goulds Pumps, GE and Kenmore.
Serving Your Residential & Commercial Plumbing Needs

We also service major businesses throughout the Stockton area. We offer a full range of commercial services whether you are considering new construction, a retrofit or simply need an inspection on an existing drainage system. When you are considering plumbers in Stockton, big us to bat. Our satisfaction guarantee might get us in the door, but it's our professional staff of licensed plumbing technicians that will have you calling us back.
---
2231 E. Sonora, Stockton, CA 95205
Also Servicing: 95206 95203 95202 95204 95207 95219 95209 95210